Germany – the engine of the European economy due to its rapidly growing industry
Exlabesa is currently based in the German town of Minden (North Rhine-Westphalia), following the acquisition of Weseralu GmbH & Co.KG, one of the most renowned aluminium profile factories in Germany.
The town extends on both sides of the Weser River and is considered the administrative center of the region because of its historical and political tradition. The city is also known for the crossing of the Mittelland Canal, an important waterway that connects Germany, France, Switzerland and the Benelux countries with Poland, the Czech Republic and the Baltic Sea.
2 extrusion lines
2500 tonnes / 1600 tonnes with production capacity of 13.000 tonnes/year
Alloys:
3XXX, 3103, 5049, 6005A, 6060, 6063, 6082 and 7XXX
1 coating line and 1 anodising line
Shape and position tolerances up to
factor 10 (DIN EN 755-9 and 12020-2)
The weight of the meter is generally between
100 g and 25 kg with a profile of up to 14 m
Circle limited to Ø 240 mm and flat profiles up to 300 mm wide
ISO 9001, ISO 14001 and AD2000
Minden
The factory has a long history, which dates back to 1955, when it was founded as a branch of Steel Construction Dr. Wiesner & Co., however, the first aluminium extrusion press was introduced to the market not until 1962.
From the very beginning, this manufacturing hub distinguished itself by its innovative character, focusing on continuous modernization of its extrusion presses. Following this long journey of more than six decades, in 2016 it became part of Exlabesa, intensifying its activities in the field of processed profiles.
Nowadays, this production center comprises 10,000 SQM of facilities and directly employs more than 100 people and supports more than 400 customers located mainly in Germany.
The key segment of the plant's activities is the industry, where almost all finished products are designed for mechanical and electrical engineering, automotive and railway solutions, as well as products for the medical, construction or furniture manufacturing industries.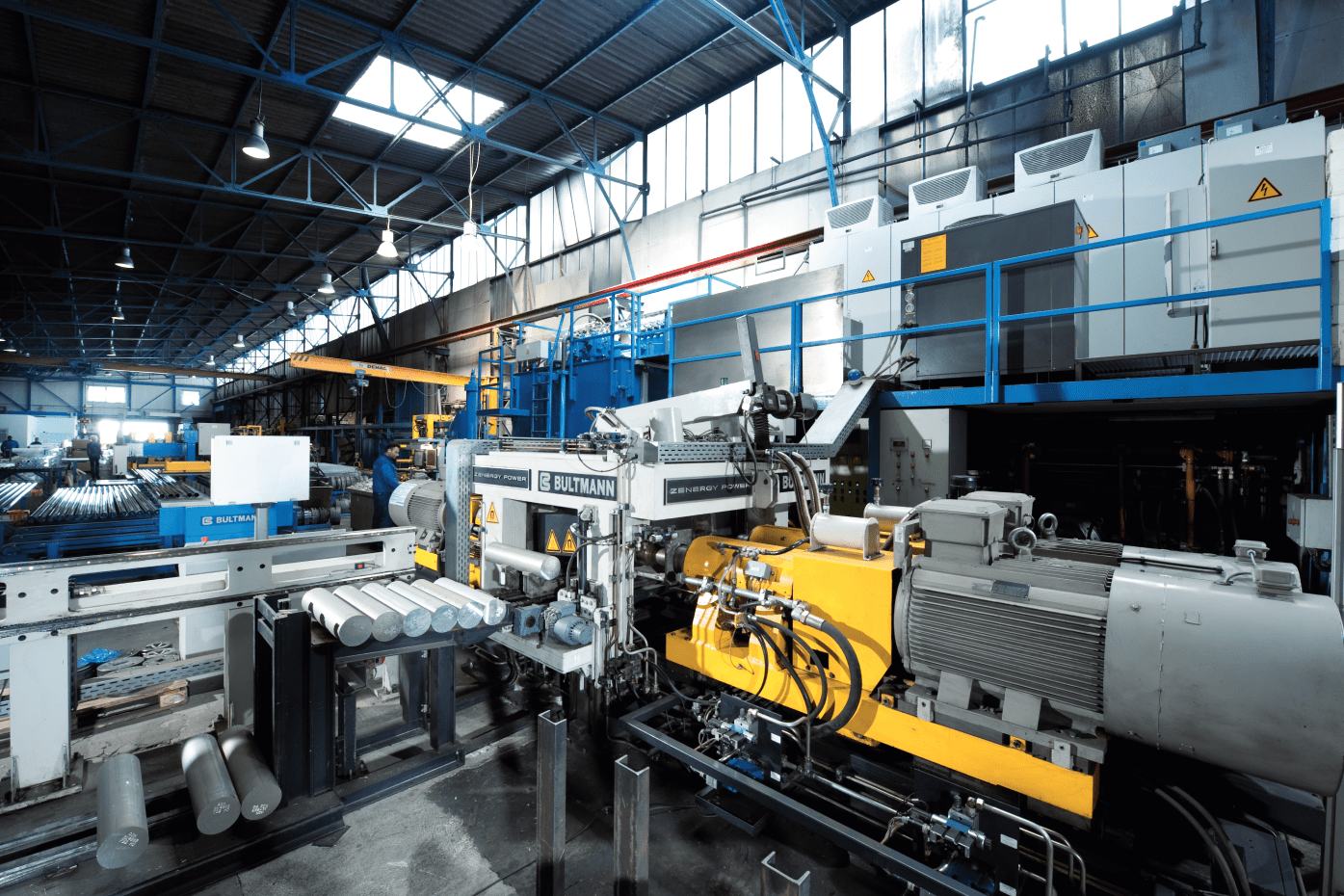 Quality certificates