Tangier was a strategic location in the world trade network, since it has functioned as the "gateway to Africa" from ancient times
The proximity of the Iberian Peninsula and the Strait of Gibraltar makes this Moroccan city an extremely important enclave in the global business structure. Additionally, the economic development that has occurred in recent years has made Tangier one of the main industrial hubs in Morocco.
For these reasons, Exlabesa has chosen a location just 20 kilometers from Tangier to establish manufacturing center for the supply of aluminium systems designed for architecture to the North and West African markets.
3 extrusion lines of 1350 tonnes
Alloys: 6005, 6060, 6063 and 6082
1 anodising line: glossy and polished finishes
1 polyamide assembly line
Exlabesa – Kaye Aluminium Tánger
Exlabesa – Kaye Aluminium Tánger opens its production facilities and begins operations in 2006, becoming by then one of the most influential aluminium extrusion companies in the country.
During this period, the new plant was one of the first foreign Exlabesa investments, consolidating the commencement of the company's internationalization following the establishment of a manufacturing hub in the UK in 2001.
Currently, Exlabesa – Kaye Aluminium Tánger owns 40,000 SQM facilities, employing more than 200 people and serving more than 400 customers located in Morocco and across the African continent.
The core segment of this production site is the construction market, where almost all finished products are designed and sold for wrapping systems (in 70%) and for industrial systems (in 30%).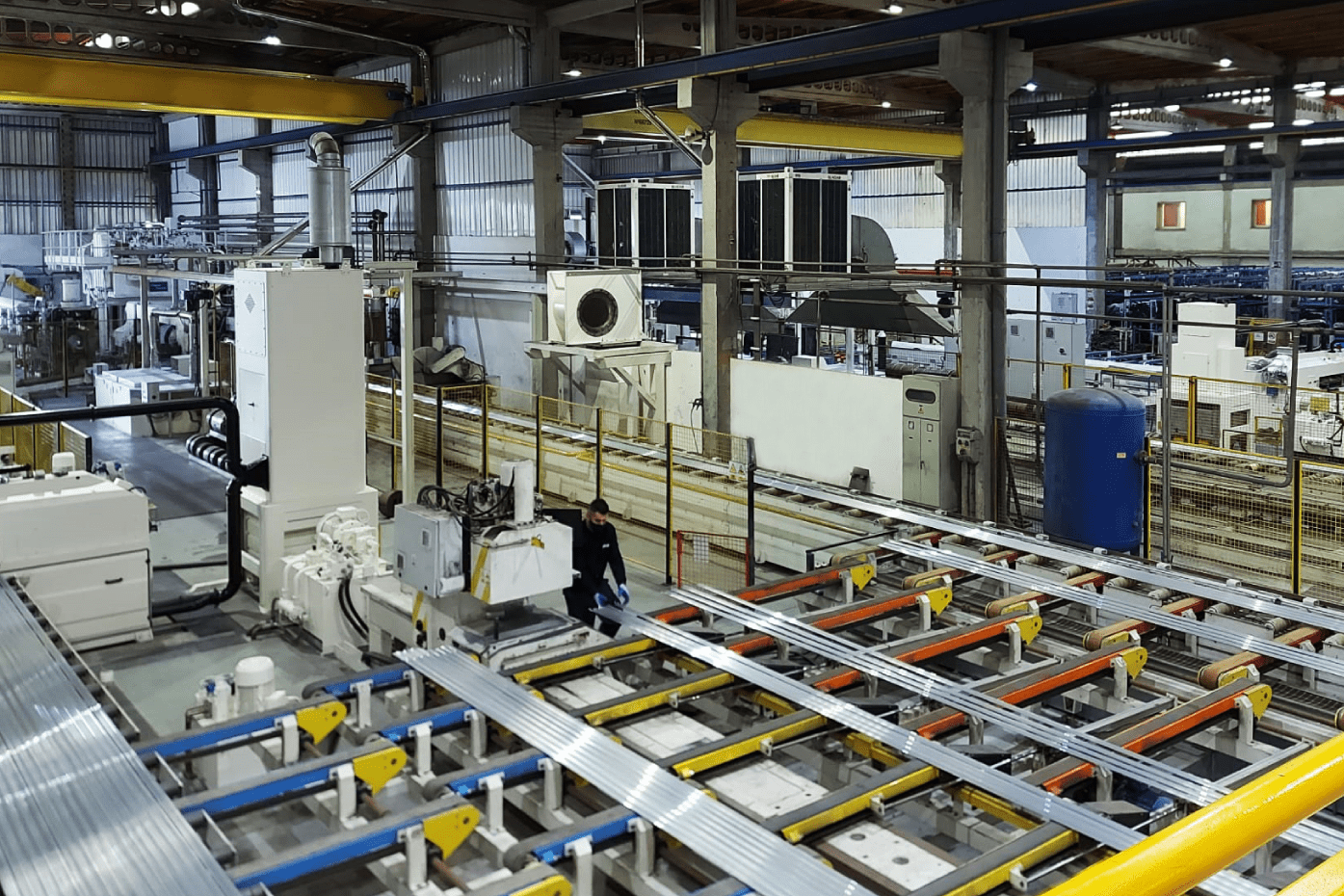 Quality certificates