Bent aluminium profiles are required in various industry and construction industrial applications. Such a final shape is achieved through tools that employ mechanical properties of the alloys, such as ductility. They enable, prior to applying force, deforming a profile plastically in a balanced manner, without damage and maintaining its properties.
Exlabesa has bending stations for industrial, structural and bodywork profiles that enable giving shape to profiles up to 16 000 mm long, 230 mm wide and 400 mm high.
These bending stations also provide a wide range of bending radii, deflections and lengths.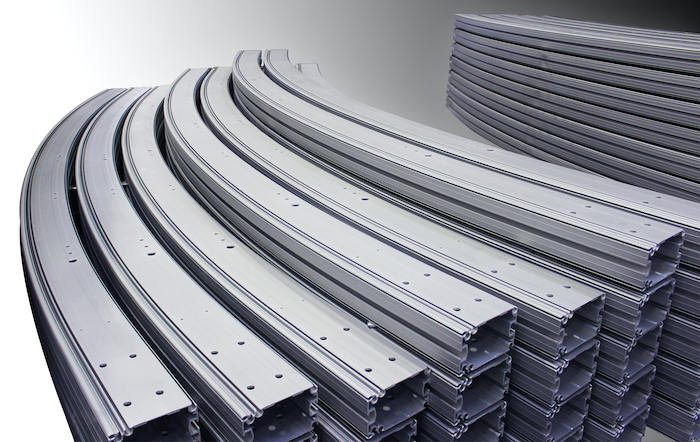 Other productive capacities
Bending capabilities