Logistic capacity to be close to you
Exlabesa is much more than aluminum extrusion. For more than 50 years we have been shaping your projects anywhere in the world. Therefore, we know the importance of logistics in the aluminium industry to meet the specifications of each sector and achieve full customer service satisfaction. We have a complete logistics network, with 20 distribution centers spread over 9 countries which, together with a large fleet of trucks, adds value to our products and allows us to take on global projects with the utmost confidence.
In addition, thanks to our productive capabilities, we do in-house the entire aluminium production cycle, controlling each phase of the process. This allows us to guarantee maximum efficiency in order to meet the most demanding deadlines and delivery conditions.
We are reliable, efficient and always ready to take on new challenges.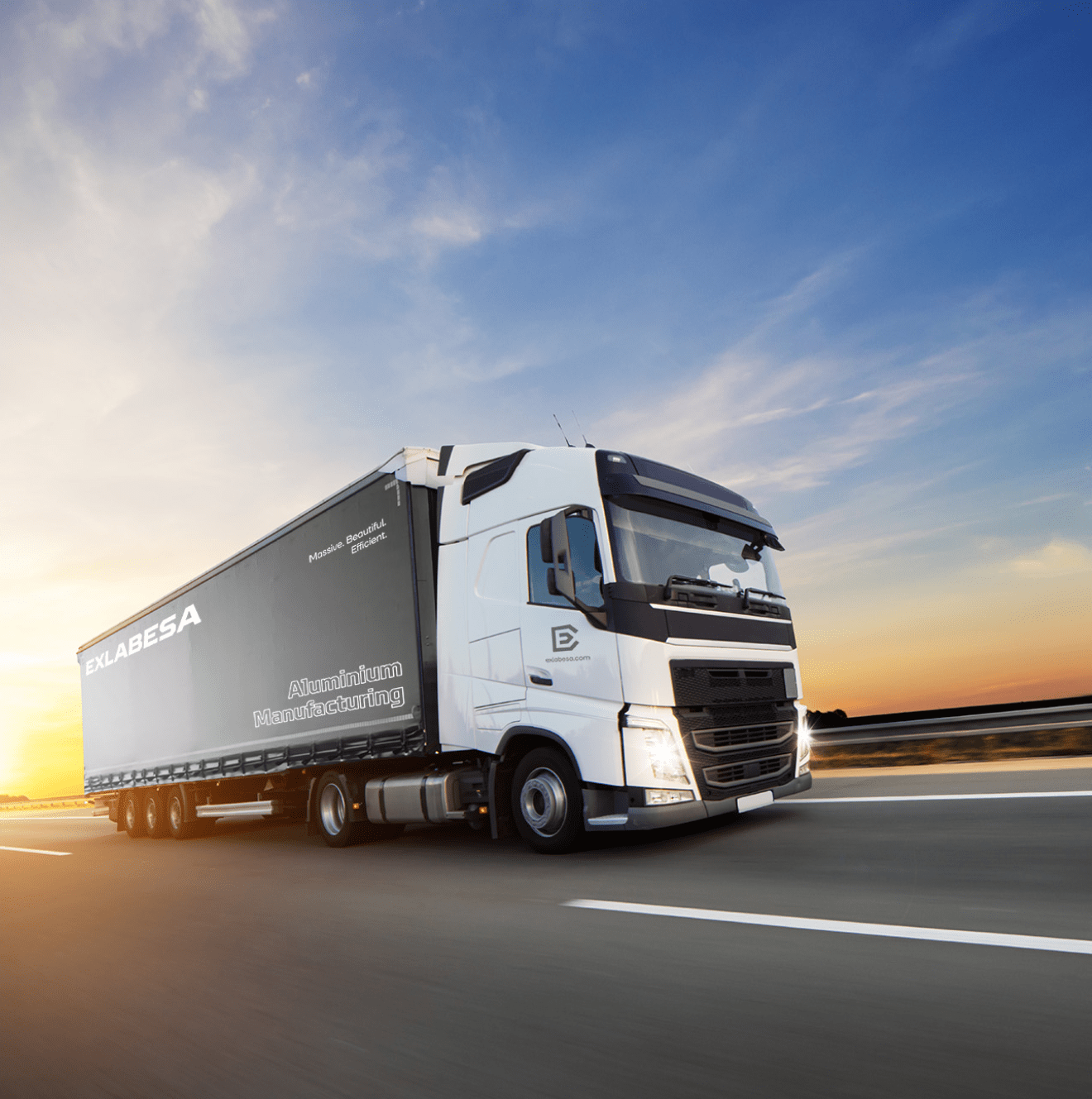 Bespoke package and packaging
We provide bespoke package and packaging service adapted to the needs of each client to guarantee the best lead times and the total protection of each profile.
We offer the most appropriate and efficient solution so that our products are always deliver in the best conditions and with the necessary specifications and requirements.
We are flexible and we adapt ourselves to the needs of each industry to exceed the expectations of our customers.