Doncaster, the beginning of the Exlabesa internationalization
After several decades of national development, Exlabesa decided to enter the international market in 2001, purchasing one of the oldest aluminium extrusion factories in the UK, located in the historic city of Doncaster.
The origins of the city date back to pre-Roman times, gaining importance in the Middle Ages, as the city was listed as one of 28 cities in the UK during that period.
2 extrusion lines: 3500 tonnes and 1600 tonnes
Alloys: 1070, 6005, 6060, 6061, 6063, 6082, 6101 and 6463
1 polyamide assembly line
1 machining line: up to 7000 mm
Qality certification ISO 9001:2015
Doncaster
Presently, the city, located in the southern part of the island's interior, is considered to be a communication center, having a population of over 100,000 inhabitants and a consolidated industry. Doncaster is well connected to the rest of the UK due to its proximity to the M1, M18, M62 and A1 motorways. Furthermore, an excellent rail infrastructure and an international airport are also highlighted.
Due to all these reasons, Exlabesa did not hesitate to acquire control of the Kaye Aluminium manufacturing site, a company established in 1956 and present in Doncaster since 1972, which was later renamed Exlabesa Extrusion Ltd.
The factory facilities not only enabled the development of aluminium solutions intended mainly for the construction industry, but also became one of the main seats of Exlabesa Building Systems Ltd, which aims to design and develop aluminium systems for architecture. At the same time, they meet the high demand for profiles for the engineering and transport industry. Exlabesa Extrusions Doncaster Ltd. operates globally and serves both the British market and Europe.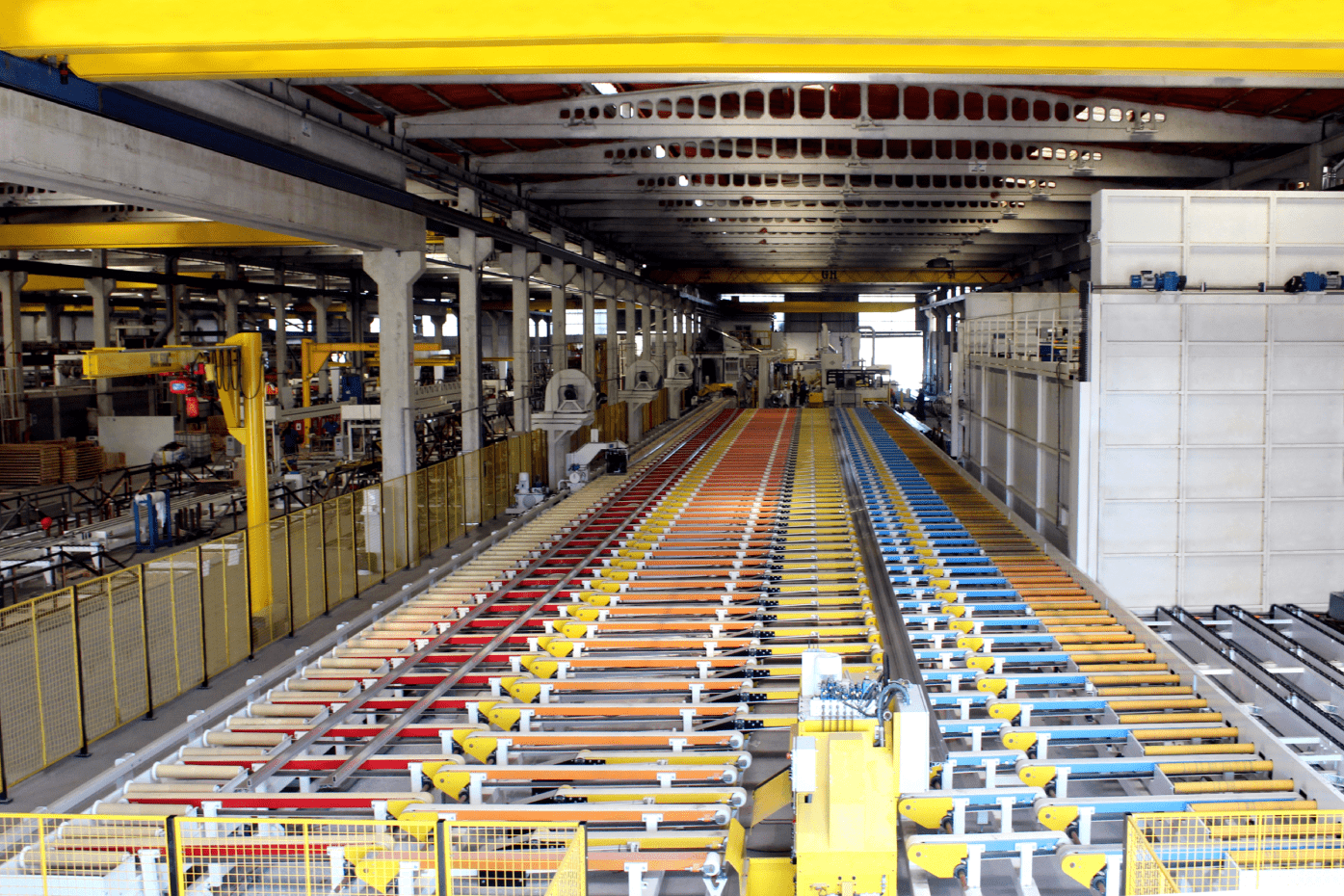 Quality certificates